Don't let braces wreck your style!
Make your braces your braces! Who says having braces needs to be a bummer? Show your personality with WildSmiles, the only braces that turn correction into expression!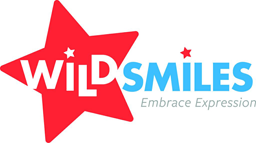 WildSmiles—The Fun Alternative to Conventional Braces
Take your orthodontic braces from mild to wild with WildSmiles! WildSmiles are specially designed brackets that come in a variety of fun shapes including stars, hearts, soccer balls, footballs, flowers, and Super-Diamonds®. Designed to make your orthodontic experience fun, WildSmiles are a unique alternative to traditional braces.
Personalize Your Orthodontic Experience
With traditional metal braces, that's all you get—metal braces. With WildSmiles, you can choose your favorite shape and mix the brackets with colored elastics for added individuality and a completely custom experience.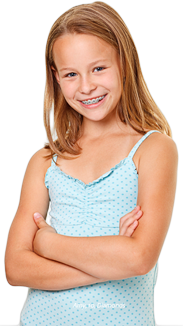 How do WildSmiles braces work?
WildSmiles are low-profile, stainless steel braces that work just like traditional braces. We want you to have an excellent outcome to orthodontic treatment, and WildSmiles provides the same quality smile after treatment but makes the journey to a perfect smile more fun.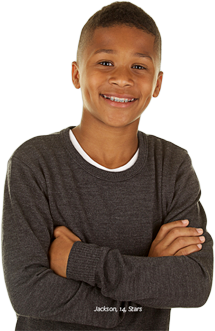 Embrace Your Expression
It is simple to create your own personalized smile! Follow these easy steps and you will have WildSmiles Braces in no time!
Choose your smile – You get to decide what your smile looks like during your treatment, so choose your favorite shape for a look that is all you!
Visit our office for a braces consultation – During your consultation, we can answer any questions that you may have about WildSmiles.
Tell us which "Wild" shape you want to wear – Use this cool design tool to create your personal smile, then let us know which shape is right for you!
Join the WildSmiles Community
After choosing your awesome smile, share it with our community.
WildSmiles designer orthodontic brackets are made in the USA and patented designs offered exclusively through WildSmiles Inc. Use of logos, products, and other proprietary information is expressly granted by WildSmiles Inc. A copy of all register trademarks and patents can be found on file at the USPTO.
"I highly recommend this office to anyone who is searching for orthodontic treatment. They treat all ages, I couldn't see myself or my family going anywhere else." — Andrea C.
"Dr. Kawata has been a part of my family for two generations! I was blessed to be his patient as a teenager and now my children are blessed to be his patients. I know that we are getting the best care available." — S.E.
"My experiences with Dr. Kawata's office have been overwhelmingly positive. From the friendly and helpful staff to the wonderful orthodontic care." — Diana R.
"Dr. Kawata's practice makes you truly feel like part of a family!"
— Angie A.
"My experience has been great! Everyone in the office is very nice, kind, and caring." — Maria O.
"I had a really great experience here over the past few years. Everyone in the office is so welcoming and friendly. I wouldn't have wanted to get my braces anywhere else." — Cassie F.
"All four of our kids have had their orthodontic work through Dr. Kawata. In all the years we've been coming, his office has consistently been a pleasure to come to and I am happy to recommend his services to all my friends." — Cindy B.